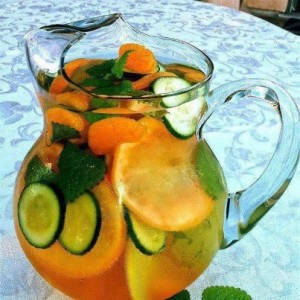 Living simply. Gracious living. Pinterest Perfect! Many a magazine and website are devoted to making your home environment a joy to behold.
A good idea. In theory!
I can do that, I think while drooling  over the Pinterest Pretties and magazine spreads.
Ha! My attempts never hit the mark.
Glass pitchers of sparkling water filled with strawberries and cucumber–not so pretty with old fruit
 Cupcakes with a fluffy swirl of icing and beautiful garnishment at the top–require a steady decorating hand and the perfect consistancy of frosting
Sumptuous beds with mounds of luxurious ( and perfectly placed ) pillows–looks  like a crazy lady threw the pillows on mine
A plate of artfully presented food–wasted on hungry hubby
A whimsical and verdant garden–too much time to maintain
a vase of colorful tulips–mine droop (unattractively) after a day
All that eye candy!
It's a sickness, gazing upon a snapshot of some artfully-enhanced item. Someone should stop me!
Why?  Because coveting all that Pretty  just makes me realize how plain my everyday life is . I know…whine whine…1st World Problem.
Maybe it's just me, but in today's world when many of us race through life at rocket speed, juggle jobs, kiddos, and home—who has time for that? I just end up feeling pressured to make everything look whimsical and stunning! I know I would enjoy it–although the hubby could care less.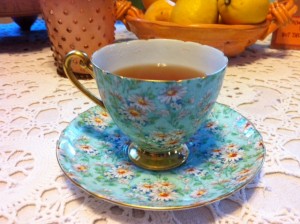 Many women, especially if they tend to be empathic, tend to need those little niceties in their life. Sight, sound, touch, scent–the beauty is a joy in which we revel.
The aroma of our lotions must make us smile, coffee smells divine in a pretty mug, and a cake tastes better if its wondrously decorated.
On occasion, I remind myself to take life a little slower, take joy in simple pleasures…take time to admire a single bloom in a vase, enjoy a cup of tea in an antique porcelain tea cup, delight in the lingering scent of an aromatic candle.
I have the best intentions—I do—but Time flies!
Working moms are lucky to inhale a cup of morning coffee—let alone bask in its aroma and enjoy the froth in a picturesque mug. Stay at home moms fare no better—toddlers and babies need constant attention.
"Mom, stop and smell the roses," my daughter says.
Oh sure—she didn't  drive to the nursery, buy the plant, nag husband to plant the bush, dig the hole, fertilizer and water the plant, and—well, you get the picture.
After a particularly shiny-pretty-fanciful Pinterest photo  I vow–yet again– to indulge in some gracious living.
I promise to:
have a bouquet of flowers for my desk (at work)
drink my morning coffee from a  beautiful mug
take time to make the dinner look

Pinterest Perfect

sit in the backyard, sip fresh mint tea, and watch the clouds
fill my home with fresh flowers
throw out all the ugly freebie mugs
drink wine from my best wine glass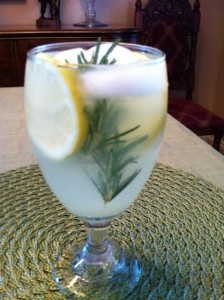 One day, I tell myself, one day when I have nothing pressing to do. Ironically enough, now that I have a few of the resources and spare cash for some lifestyle upgrades, I don't have the time!
My solution? I stick a sprig of rosemary in my lemonade. Delicious!
Related Links: Mom  Musings