Hubby loves football, so in an effort to better communicate with him I decided to incorporate referee hand signals into my arsenal of effective information dissemination strategies. ( Because "here's a beer" doesn't work for every situation.)
Hubby's smart, he had no trouble understanding the explanations behind the signals.
There are 2 kinds of signals. One for writers and one for wives/lovers/partners of football fans. A printable PDF has been provided at the end of the blog.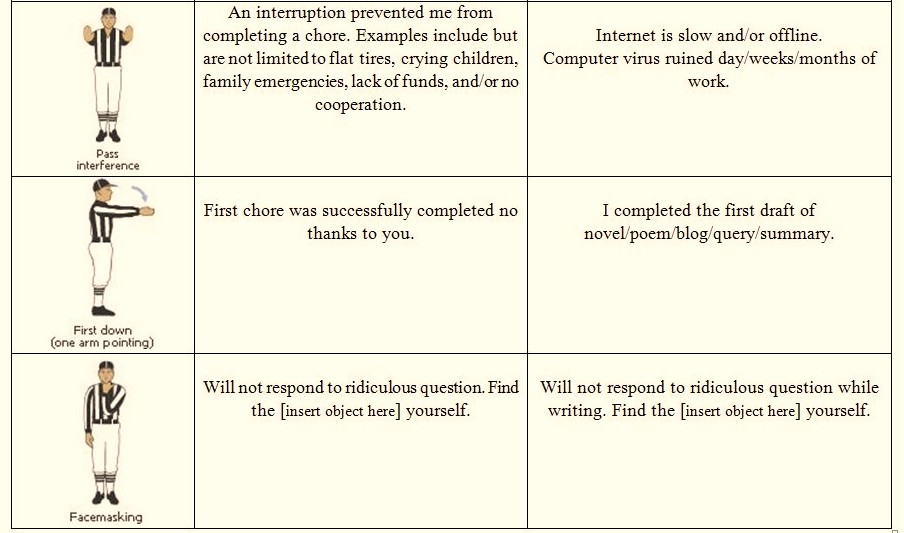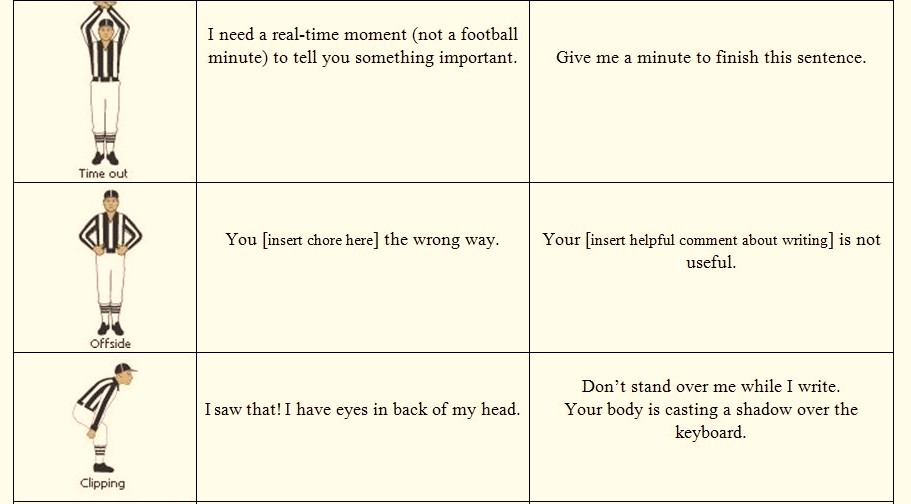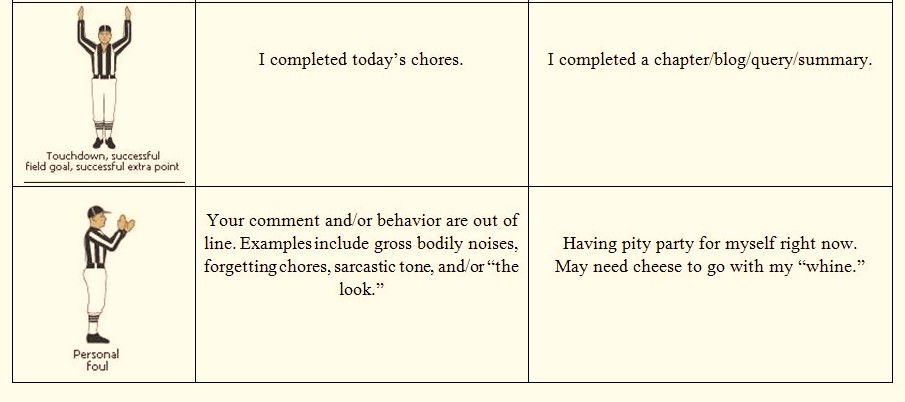 Football Referee Signals PDF file.
Related Posts: Rock Your Writing, Hubby Funnies