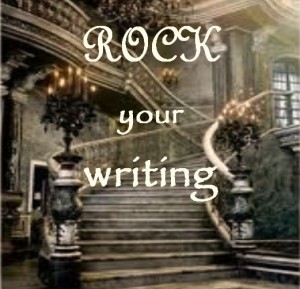 Every man's home is his castle! It's also full of symbolism.
The roof over your head, the window you gaze through, the threshold you walk across— all these structural features can be used symbolically in literature.
windows:
let in the light of knowledge/understanding

allow the character to view the outside world–which may or may not be a good thing. In The House on Mango Street, poor immigrant wives sit by the window staring out into a world they are never able to participate in.

with dirty glass might indicate the observer's foul view of the world.

with always-closed drapes might reveal a characters' closed-mindedness or fear of the outside world.

are the eyes of the soul—traditionally speaking.

of stained glass—especially those with religious  iconography—shout RELIGION. The observer sees the world through the dogma of their religion.
doors: A symbolic powerhouse!
represent the divide between good and evil.

transition from one stage in life to another.

a divide between one world and another.

with a religious symbol or object portray reveal the occupant's beliefs. For example a mezuzah—a scroll with Hebrew words to remind one of God's presence and commandments–is specifically placed on the doorpost of Jewish homes.

with locks suggest secrets and forbidden places/worlds/experiences.

Note: to hear the knocking—especially if comes from a door knocker—is a sign that fate is headed one's way. Should you hear, "…some one gently rapping, rapping at my chamber door. "'Tis some visiter," I muttered, "tapping at my chamber door—Only this and nothing more."–you know something 'Poe-etically–' creepy is about to happen. In Macbeth, the drunken porter—making the first knock-knock jokes—signals the fateful demise of the overly ambitious Macbeths. "Knock, Knock! Never at quiet. What are you? But this place is too cold for hell. I'll devil-porter it no further."
archways:
a divine or religious entrance into another state of being

rebirth

a metaphysical time-space threshold
walls:
strength

division or barrier

privacy
floors:
the earthy realm

being grounded in reality

the material of the floor may also be symbolic. Is its marble ( wealth ) or rustic wood ( humility ), or linoleum ( low income ). Does the floor's pattern reveal something about the culture or social class of the characters?
roofs:
sheltering

keeps evil out

the shape of the roof is suggestive, as well. Domed roofs are emblematic of heaven, low roofs suggest restriction or being hemmed in by dogmas, vaulting roofs might be metaphor for high-mindedness or lofty ideals.
halls:
a transitional location

the place of choice before deciding which symbolic door you will enter
stairs: I know, I know, you're breaking out in Led Zeppelins Stairway to Heaven song
which one ascend lead to heaven or enlightenment

which one descends end in depravity, wickedness, evil or  madness

that are winding indicates mystery–one can't see straight ahead

In Effi Briest the stairs in the young wife's home are described as "crooked, rickety, and dark" which aptly describes her feelings, the house's history, and her marriage.
kitchens:
the domain ( traditionally ) of women

maternal care taking, be it with food, spiritual, or motherly nourishment

most obvious place to use a knife—ahem
living room/drawing rooms:
place where proper social behavior was expected

location of one's public persona

outward appearances
bedrooms:
love

lust

one's true self might be revealed here
libraries:
the location synonymous with learning, knowledge, and education

a place where ancient wisdom or secrets are revealed
attics:
where memories remain tucked away

a place of half-remembered or forgotten truths

where relics of the family's or ancestor's past are hidden
basements:
your deepest darkest secrets

the underworld or lower realms

creepy or base desires
Have fun deciding which rooms to use in your novel!
Click  Amazon link for novels.