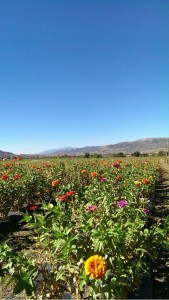 I attended a wedding at a ranch in the middle of almost nowhere. (Nowhere: suburbanite's definition for "this town has no Starbucks")
This wedding was different from all the others I attended  because—aside from the bride's family ranch/farm location at Weiser Family Farms— it was my son's wedding.
Here's a few ranch wedding do's.
Wear flat shoes ( or cowboy boots) for walking in the uneven fields
bring sunglasses
bring wrap/shawl ( or man with jacket) for cooler evening temperature
be prepared to dance to rock-a -billy
toss unused or warm drinks into the field behind you
appreciate the sunset
gaze up the magnificent  stars above
don't get so drunk your "short cut" through the fields ends in the next county
have enough amps for the all the power you'll need  ( band, food, lighting, sound system)
go for a ride around the farm on the bicycle bus
if you're mom to the groom, bring a hanky
(advice from sibs) don't look at mom when she's crying or you will start to cry
don't do anything behind the barn you wouldn't want the guests to know about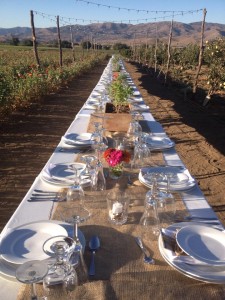 Thanks to impeccable planning, first class LA chefs,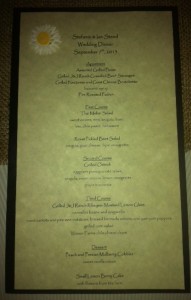 a live band, and all the little extras that went into the ceremony and reception, the wedding was both a visual, gastronomic,  and emotional delight.