A "Bubbly" Female that Nicole!
Next time you lift a glass of the bubbly in celebration thank Nicole-Barbe Clicquot.
Yep—that Clicquot.
After wine-maker hubby's untimely demise, the 20 year widow and new mom took over the biz., ultimately producing the prestige beverage.
Champagne had humble beginnings, bearing little resemblance to the lovely effervescent bubbly sold today. Instead, it was a rather slushy mixture of grapes and sugar—hardly hoitie toitie!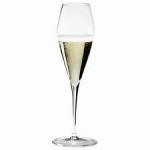 Nicole, like most fab females, was never satisfied with status quo, so she tried new methods for aging the wine. After many trials and errors (and champagne drinking   testing), this vixenous vintner devised the perfect way to make that classy, translucent beverage enjoyed by many fruit-of-the vine connoisseurs!  Magnifique!
All this happened during the reign of Napoleon, who—of course—ordered it for wife Josephine by the caseload.
An ambitious over-achiever (is that redundant?) Nicole also created

 pink champagne
!
Très  chic!
Not one to sit on her grapes, Nicole marketed her bubbly to all the right people—Royalty. Russian, English, and other European monarchies were soon slurping the fizzy drink up! And viola—fab female Denise became so wealthy she retired at 43 yrs of age, living the sparkling life at her château until her death at age 89.
So, if you're over 21 hoist a flute of Veuve Clicquot and thank a fab female for making it possible!
Click  Amazon link for novels.