Children!
Baby. Toddler. Pre-schooler. Elementary  Pre-teen. Teen. Adult. Older Adult.
It doesn't matter their age, each stage comes with its own set of unique problems, frustrations, and joys.
Last week during lunch break, a fellow teacher asked, "When does raising kids get easier?"
I had a choice. Lie. Or set her straight. A lie would make her feel better. The cold hard truth would be most upsetting.
I felt like a little drama that day.
"It doesn't! It gets worse!" I had a big smile plastered on my face–part sympathy, part pity, part smug know-it-all.
"Worse? How can that be? I've been up all night with a sick kid, changing diapers, and cleaning vomit from the bedding and carpet!"
My grandfather used to say this: Little children, little problems. Big children, big problems.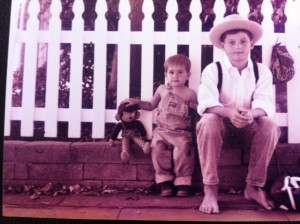 I didn't know what he meant back then, but I do now. First hand experience! It's a doozy!
(And when I call my mom to b**** about something, I remember that her kid problems haven't ended either. My pain is her pain.)
Mom has her own saying: A mother is only as happy as her most miserable child.
Depressing, isn't it?  But I didn't go into that during our lunch hour– I mean, the woman had to teach for three more hours–so I couldn't totally crush her spirit.
So instead, I gave her Experienced Mom lesson #1.
"It gets more difficult. The problems  and worries and aggravations change. There will be be boo-boos you can't kiss to make feel better.Homework you aren't able to help them with. Friends who are unknown to you. Failures you must let them experience on their own.
And sleeping through the night? Talk to any parent of a teenager and ask them how well they sleep knowing their teenager is driving a metallic death machine. Teen problems are extra angst-filled because there's precious little a parent can do to change their child's behavior. Time Outs don't work. Teens like them! Cuz they don't like us much anyway during those years. (And that's putting it mildly.)
Teens are Masters of Hyperbole: "Everyone is going to the dance." "The teacher hates me." "I'll die without my phone."
Experts at Subterfuge. Classy to trashy attire switcheroos at a friend's house. Secret trips to get a belly button piercing.
Excellent Liars: "I don't have any homework." "I was only holding the joint for a friend." "Sex? No way." "I swear I turned the essay in." "Yes, I am enrolled full-time." "They haven't posted the grades yet."
Specialists at Passive/Aggressive behavior: For example, there is no way a parent can make a child do homework or pay attention in class.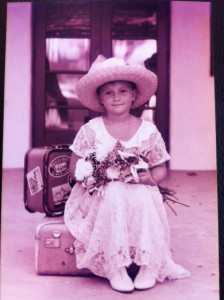 You don't stop being a parent when your child is an adult either. There are still late night  interruptions and last minute surprises. Plans cut short because some kid needs you NOW.
No, rearing children doesn't get any easier. Sorry."
"But…but… something…something must get better…Something?"  my friend asked, horrified by my words.
"The frustrations get worse. But the joys become greater. That's the good part."
There's a reason why parents cry at their children's graduation, wedding, or birth of the first grandchild. There's a lifetime of memories attached to those tears.
Bad. Sad. Good. Happy.
"I wouldn't trade all those memories for anything!"