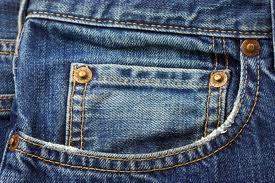 Jeans! Love 'em or hate 'em?
I used to love jeans. Wore them all the time when I was young. Faded. Stone washed. Bell bottom. Acid washed. Button fly. Shrink-to-fit. Yup. I had them all. Lived in denim. Just like my daughters do now.
Then something happened! One day, jeans no longer became my go-to choice.
Here's why I think this happened:
I've become fussier about comfort. I want jeans that are soft and stretchy, but not too stretchy. After all, casual wear should be comfy, right?
There are too many leg styles from which to choose. Wide, skinny, straight, boot cut, flare. Each leg style requires a different length and style appropriate footwear.
There are too many fit choices! Boyfriend. Curvy. Extra curvy. Trouser. Original (?) Skinny boot. Sexy.  Perfect boot. Long & lean.  Straight. City. Easy. Jegging. High rise. Low rise. Mid rise. Super low. Demi-curve. Slight curve. Bold curve. Supreme curve. Aaaaggghhhh!
The rise is too low (sounds like a paradox). A two-inch zipper? Really? What's the point?
I've become too critical about back pocket placement. ( High pockets make your butt look bigger, lower placement make the derriere ever so much more attractive—or so claim the fashionistas)
I'm too critical about the wash. There is even—according to my daughters—an  "old lady wash" which upon closer inspection is denim that's too blue and had a medium faded rinse.
I don't want rhinestones, beads, flowers, logos, metal studs, or skulls on my a**.  'nough said.
Jeans are expensive! The ones with designer tears, holes, fading, and fraying cost even more money!
Machine or hang dry? Heat shrinks them and air-drying makes them stiff. (Wish this wasn't a PG blog–several nasty jokes come to mind)
They seem to be either too loose or too tight.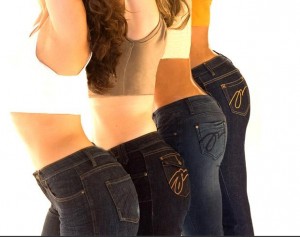 I love jeans. They are an American classic. They look as good with a sequin top as they do with a t-shirt. A style staple that is ever so versatile—if only I could find a pair.
All I want is the perfect jean. Is that too much to ask?
I guess it's every woman's quest.
How many jeans do you own? How many do you actually wear regularly? What's your biggest denim gripe? Any recommends?