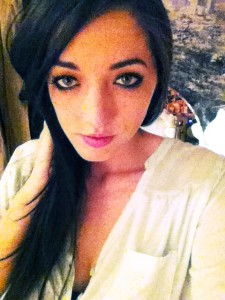 Guest blogger and chocolate lover Lauren Shafer hijacked my blog today 
 to share her favorite Easter treat!
Lauren says:
Chocolate bird nests are super easy to make, not a lot of ingredients, and they taste amazing. I can't take all credit for this recipe though. Technically, it's my moms recipe, but I think mine are just as yummy!
My mom made these every Easter when I was a kid. She made several batches–one for each side of the family.
.
The big problem: Mom had a tough time saving them until AFTER the meal, because I would sneak in the kitchen and eat them. I had to! Once mom served them- they were gone in five minutes!
Making these always brings back memories of me and sis licking the bowl afterward. Good times!
After a few failed attempts and melt downs (I became upset because they didn't look exactly like mom's) I finally mastered the recipe. I've been making them ever since.
These are perfect for Easter or whenever you have a chocolate craving. Mom adds
peanuts, but in my opinion it's a waste of space!  The more chocolate the better!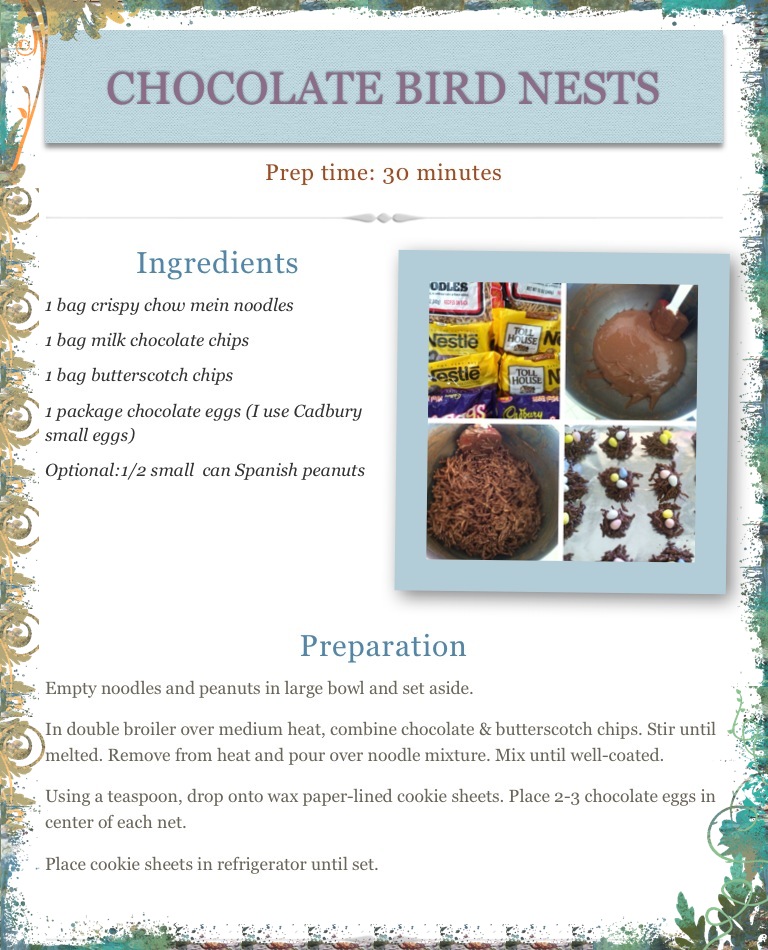 Click Recipes on the navigation bar for more recipes!