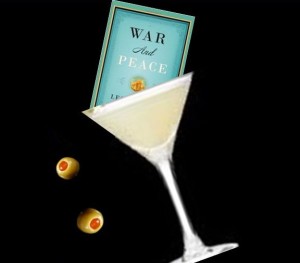 There's nothing like enjoying a drink—both alcoholic and non alcoholic—while reading! Restaurant managers are smart to suggest wine pairings for menu items. And like food for your stomach, words are food for your soul. The following is a list of genres and how they might be enhanced with  the perfect libation.
Literary fiction: Day Hours: Literati concerned with theme, motif, symbols, & allusions require a lovely Earl Grey or French-press coffee. Evening hours require an expensive cognac or single malt scotch.
Romance: Mocha latte or sweet tea by day. White wine spritzer or anything enhanced by a wee paper umbrella after sunset.
Horror: Tales of blood and gore need Spicy V-8 with extra Tabasco in the daylight. The mouth-coating density found in a full-bodied Douro Cabernet Sauvignon will satisfy your cravings when darkness descends.
Action/adventure: Running from here to there require the hydrating and invigorating effects of lemon & rosemary infused water during the day.   A few shots of tequila—with or without the worm—will provide your evening kick.
Cozy mystery: Tea or coffee in a lovely cup or mug while the sun shines. Kahlua and cream or an Irish coffee when night falls.
Scifi: PowerAid or GatorAid when the giant ball of hydrogen rises and the Pan Galactic Garlic Blaster ( from Hitchhikers Guide to the Galaxy) or jello shooters during lunar sightings.
Historical fiction: Tea or spiced cidar when the cock doth crow and red wine ( a libation with ancient origins) when the owl doth hoot.
Paranormal/urban fantasy:  Sunlight calls for iced tea or a cold soda. The witching hours requires some aptly named cocktails like the Zombie, Slippery Nipples, Snake Bite, Sex on the Beach, and Purple Hooter.
FanFiction:  Monster, RedBull, or Rockstar after breakfast. Add vodka to that glass for dinner for a fan-drinkster kick-in-the-ass.
Textbook: Open to the Table of Contents with an extra espresso shot in your coffee. Pour more coffee by the lamp's glow until you've reached the index.
Steampunk: Lavender infused lemonade when the chronometer indicates 9 am.  Indulge in absinthe as you watch the sands of night pour through the hourglass.
Vampire/shifter: Cranberry juice when the sun comes up and a Spicy Bloody Mary during sundown.
Erotica: Cool the heat with Passion fruit iced tea when not in the bedroom. A 'roofie'-laced cocktail or a martini—extra dirty–should satisfy under the covers.
Chick Llt; Sassy, fun, sappy, or sad plots need a lovely frothy latte in the daytime and  a light, crisp Sauvignon Blanc for turn-the-page evenings.
Detective: Following clues and solving crimes calls for no-frills coffee—black, no sugar— in a Styrofoam cup by the harsh light of day. Beer or whiskey on the rocks for wallowing during the dark of night.
Legal thriller: Coffee Americano during court hours in the judges chambers. Straight bourbon from dusk until dawn.
Children's: Milk with a cookie chaser after your afternoon nap and hot chocolate when it's time to say Goodnight Moon.
Latino lit: Fruit juice during el dia  and  margarita or sangria in the noche.
Other novel pairings:
Stories taking place south of the Mason-Dixon line require Mint Juleps on the sunny porch. Take a peek at the fireflies while sipping Southern Comfort during eventide.
Rum for any novels with pirates.
Cheers!
Related posts: Readin' & Writin'
Join me on Facebook * Twitter * Instagram * Pinterest * Amazon