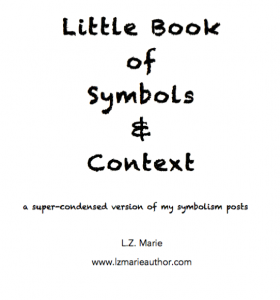 This little 35-page compilation of past posts was created for two reasons. The first is because new writers often  don't know how easy it is to include thematic, foreshadowing, contextual, plot, and character clues beyond the superficial or obvious. This is a bit of a how-to guide.
The second is because I wanted my students to have easy access to all the information imparted during ( too many ) lectures when we  learn how to analyze texts.
Download and use the PDF to:
understand literature
 add depth and complexity to your novel
Or, if you're a hater of literature, to mock the art of explicate de texte studied by literature majors everywhere.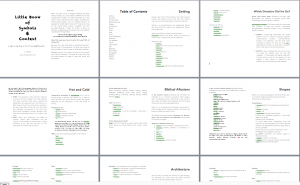 CLICK BELOW FOR PDF
Little Book of Symbols & Context