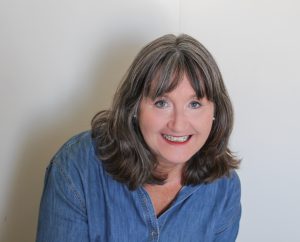 I began writing the moment I could hold a crayon. In elementary school, I scribbled stories, penned silly tales for my friends in middle school, and joined the high school newspaper.
A part time job as a clerk for the local library located just  through the woods behind my house allowed ample time to wander up and down the musty wooden shelves—it was a very old library.
I attended the University of Utah for a few years until learning took a backseat to rearing four children. Luckily, I squeezed in frequent trips to the library, checking out the maximum number of books each visit.
Flash forward a few decades and I found myself returning to school to complete my literature degree. Teaching, more schooling, and mommy duties kept me running through the day. The moment my children were able to forage for their own food and the day after receiving my Masters, I plunged head first into my passion—writing novels. Haven't stopped writing since.
By day, you can find me teaching literary craft, authorial technique, and grading essays. An afternoon drive on the harrowing Southern California freeway takes me back home where I write and avoid housework.
An avid reader, I savor well-crafted, witty prose that makes me laugh, challenges conventionality, and stirs the imagination. An intriguing mystery-thriller, action-adventure, historical fiction, or urban fantasy will have me reading into the wee hours of the night.
I have another pen name  for my 3 historical fiction and 2 historical erotica books, but I'm keeping it under wraps for now.
 Find me on Twitter, FaceBook, Instagram, & Pinterest. ( Click floating links on side! )
Book bloggers ask about my inspiration for the Merkabah Series. I've always been amazed by the links between ancient history and mythology. The two are so closely intertwined we don't often make a distinction between them. And modern scientific theories only continue to prove the existence of the weird and fantastical! The Merkabah Series tosses science and mythology  into a cosmic salad—sprinkled with a hint of spicy seduction.
QUICK FACTS:
too tall
too opinionated
always hungry
weakness for chocolate, ice cream, cheese, and potato chips
Type A, INTJ, and Leo ( sounds a bit neurotic, yes?)
adore French Press coffee
wine, whiskey, and Moscow Mules make everything better
sarcastic
always searching for the perfect purse
plan on traveling to exotic destinations…one day
can't hit a note—so no karaoke for me
believe in the power of humor
lifelong dieter and current user of the Magic Bullet
B.A. in English Literature and a Masters in Curriculum & Instruction
FAVORITE AUTHORS
Janet Evanovich, J.K. Kenner, Preston & Child, Michelle Moran, Lisa See, Diana Gabaldon, Dominic Grey, Lauren Smith, Philippa Gregory, Autumn Bardot, Ken Follett, James Rollins, Jean Auel, Christian Jacq, Ken Follett, Susan Howatch, Haruki Murakami, and Anne Rice to name a few! And I adore the Brontë sisters, Jane Austen, William Makepeace Thackery, Mary Shelley, Margaret Mitchell, Agatha Christie, Alexander Dumas,
Contact information: lzmarieauthor (at) gmail ( dot ) com