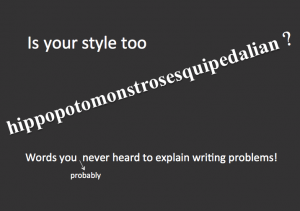 Words you never heard to explain your writing problems.
Warning: Nerd alert ahead!!!
Writing is easy, except when it's not. Writer's block is just the tip of the iceberg. Below are 16 other problems writers struggle with. So in case you weren't already feeling unappreciated or overlooked enough here's a few more reasons to amp up your angst.
Is your vocabulary and syntax too literary? Maybe your style is suffering from adoxography: Fine writing on a trivial or base subject.
Perhaps your vocabulary isn't up to par or you enjoy confounding readers with ancient words. If so, you might have issues with  acryology: incorrectly used or obsolete diction.